We got to know Stefanie a long time ago. She is a wonderful hairdresser at Salon Silvia and she made beautiful bridal hairstyles for other brides we already photographed. She didn't thought about her own wedding for a long time. But then she met Patrick and everything changed. On a beautiful day in Mexico, Patrick took all his courage and asked Stefanie THE question and she said happily yes. A few hours after the proposal we got a Facebook message from Stefanie and we were really happy that she choose us for photographing their wedding.
A short time later we got to know her big love Patrick. He is also a successful entrepreneur at the company Installateur Maderbök GmbH and we had a good time together. They told us about their wedding plans and it sounded just perfect.
The civil wedding took place at the beautiful  Winterstellgut near Annaberg in Lammertal. The place Winterstellgut is such a beautiful location to get married and it offers a wonderful setting for an unforgettable wedding reception. The civil wedding can be held directly at a beautiful natural pond or if it is raining it will be held in a wine cellar or a carriage house. Stefanie and Patrick had luck and the sun was shining bright like the beautiful wedding couple. Hair and make-up remained of course in family's hand and  her mother (also a very talented hairstylist) styled Stefanie for her special day. Stefanie couldn't take it and put her hand on the hair of her future man.
Stefanie and Patrick dressed nicely in traditional Austrian fashion and married at a beautiful bridge in the middle of a small lake. For the civil wedding just their closest family members were there and the one or the other tear of joy flowed. They had a wonderful time together with lots of laughter. Two weeks later the church ceremony followed which we are going to show soon on our blog. So stay tuned…
Have fun with the first part of this wonderful wedding of Stefanie and Patrick. We wish you only the best for your future and thank you for your trust.
Love
M&M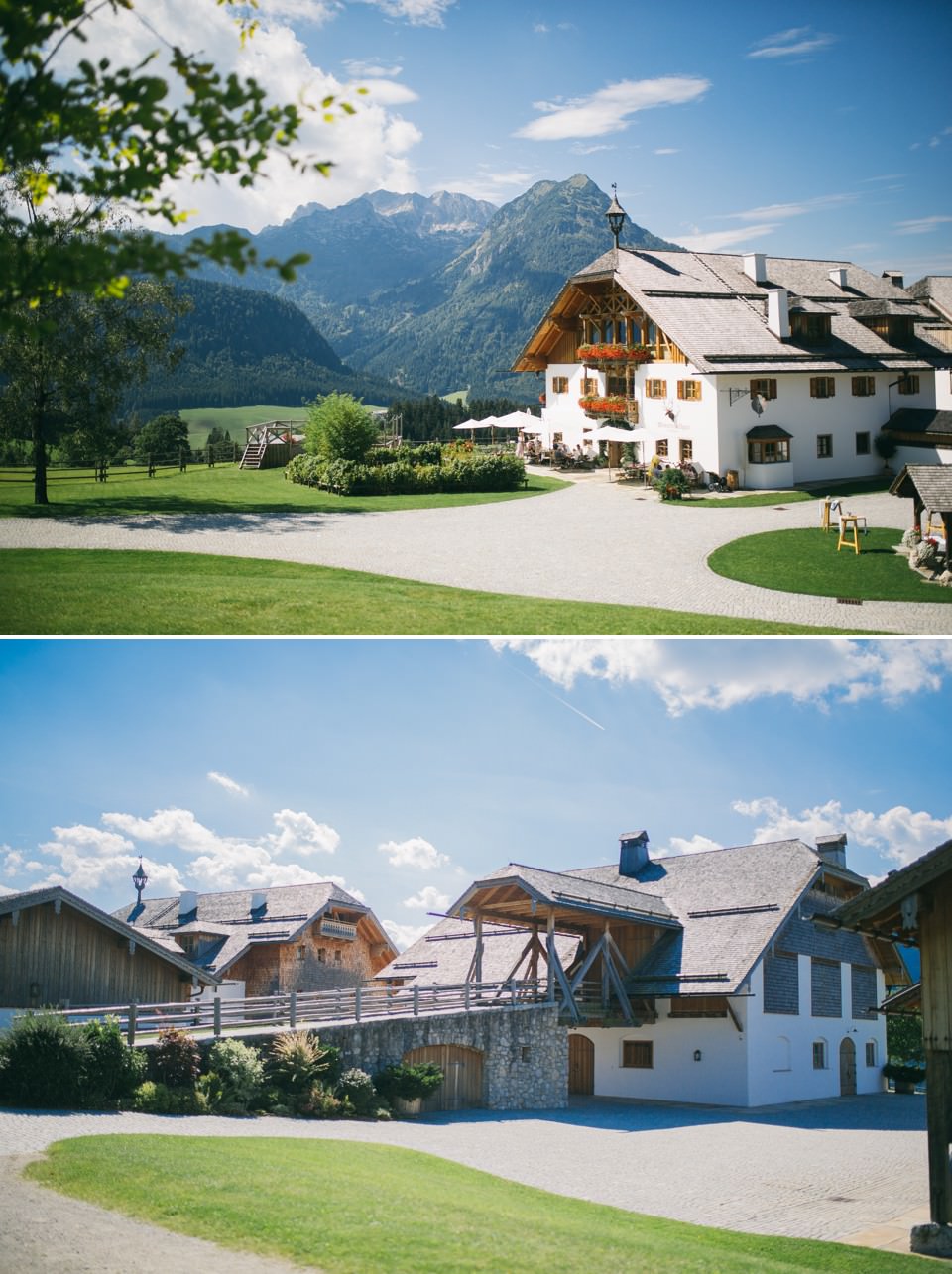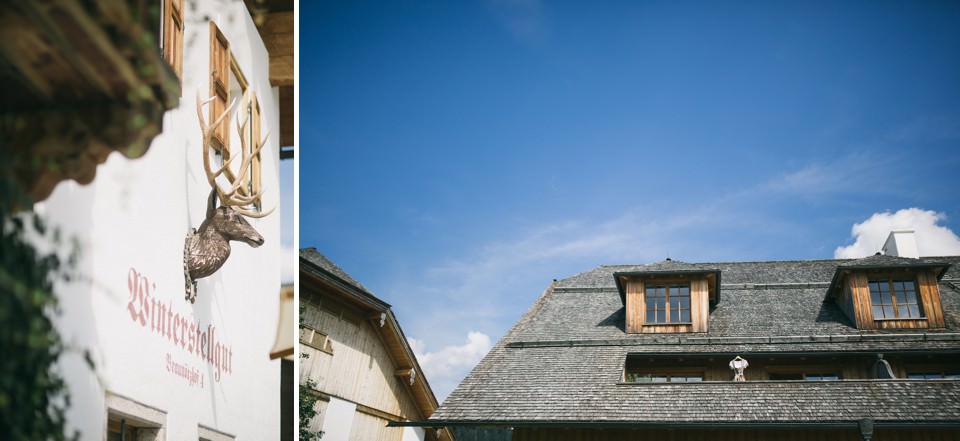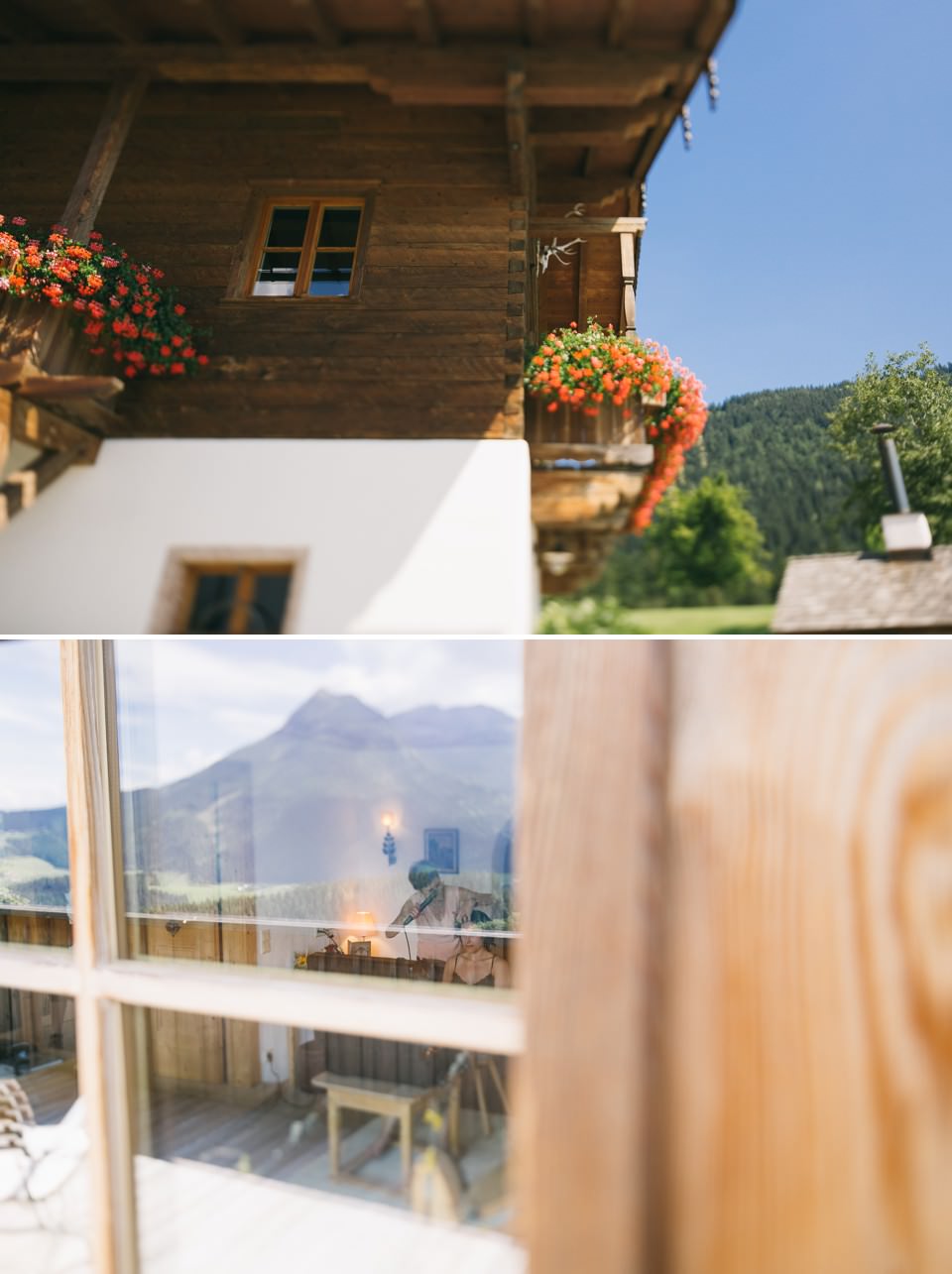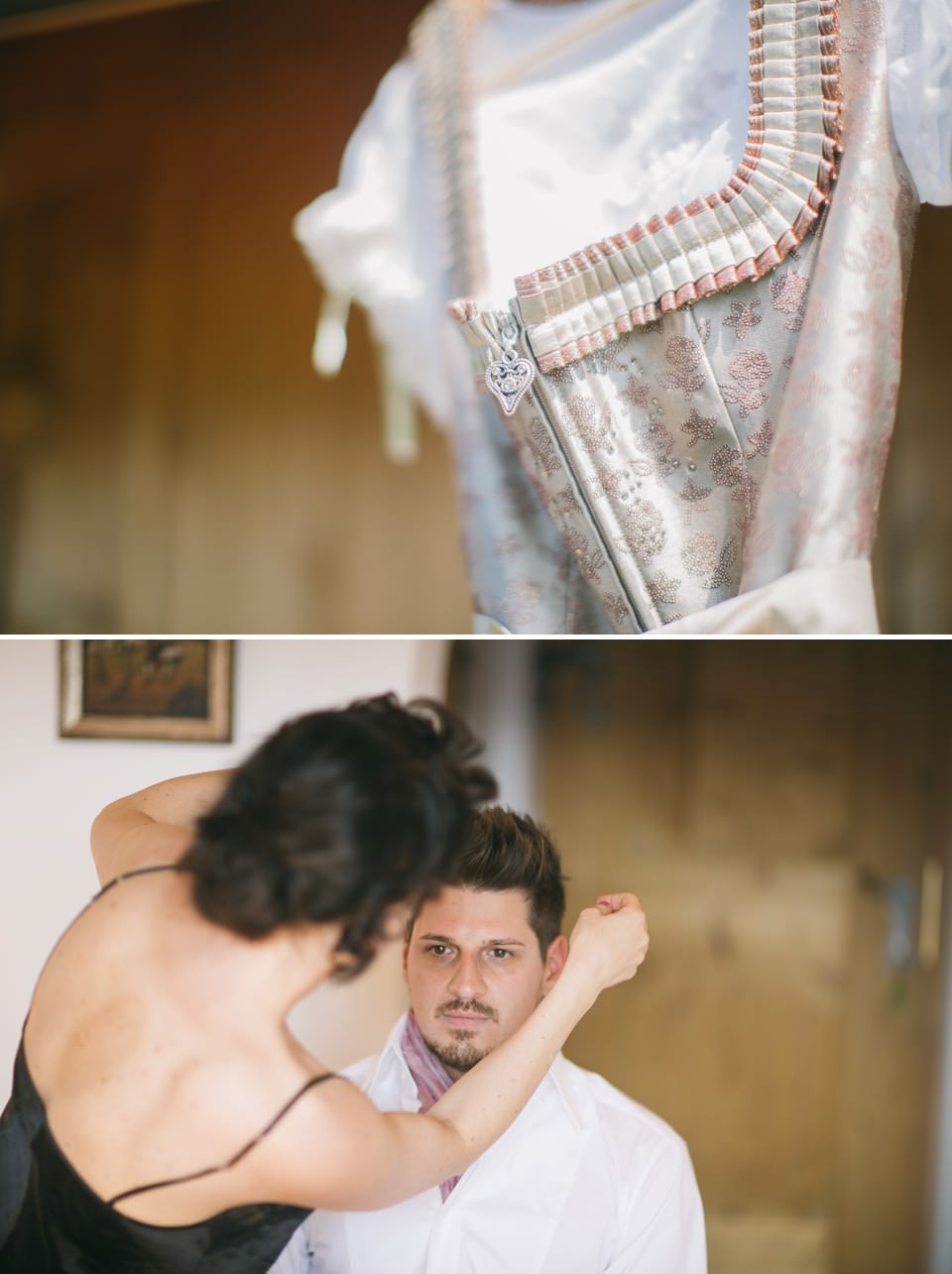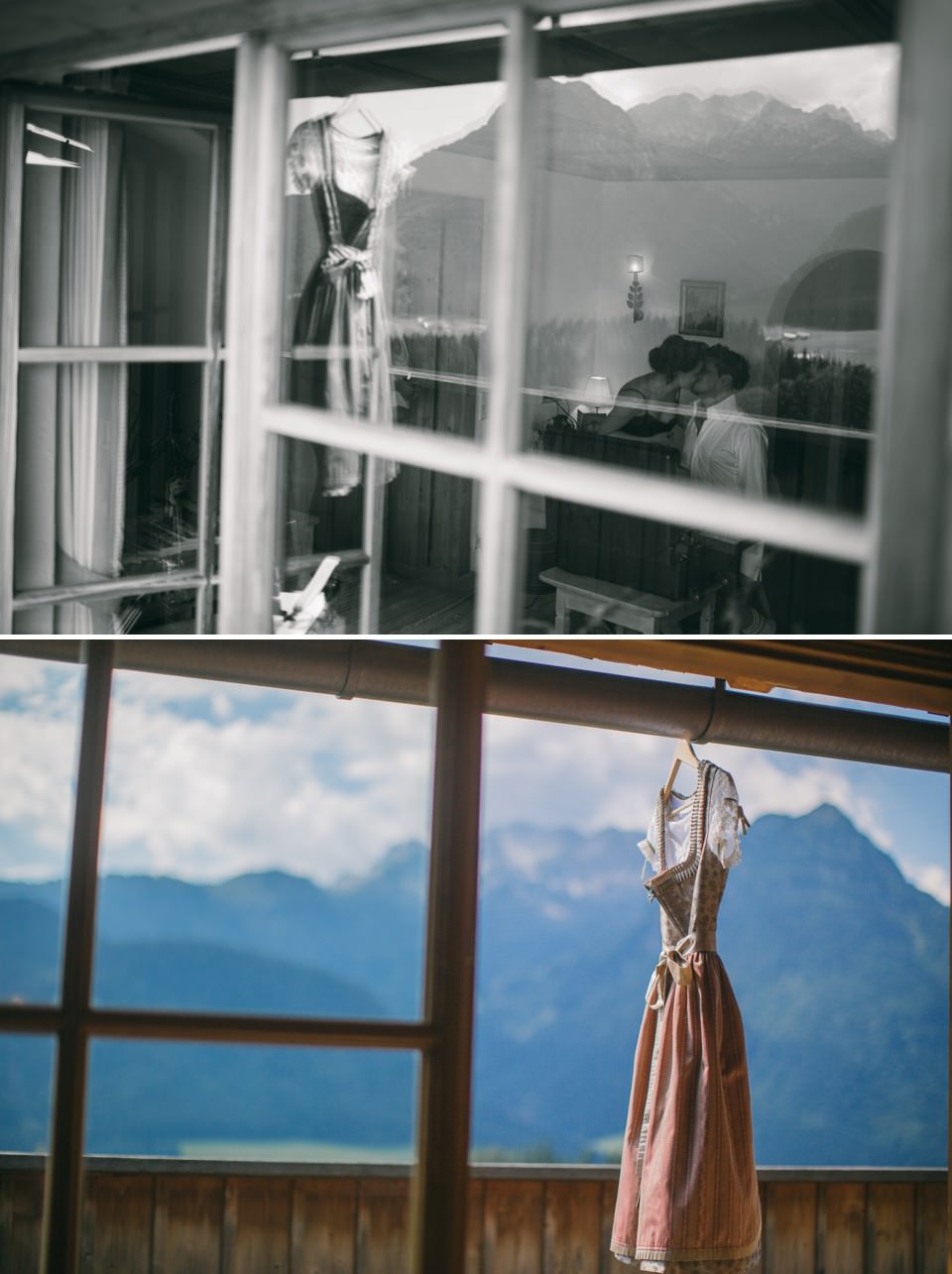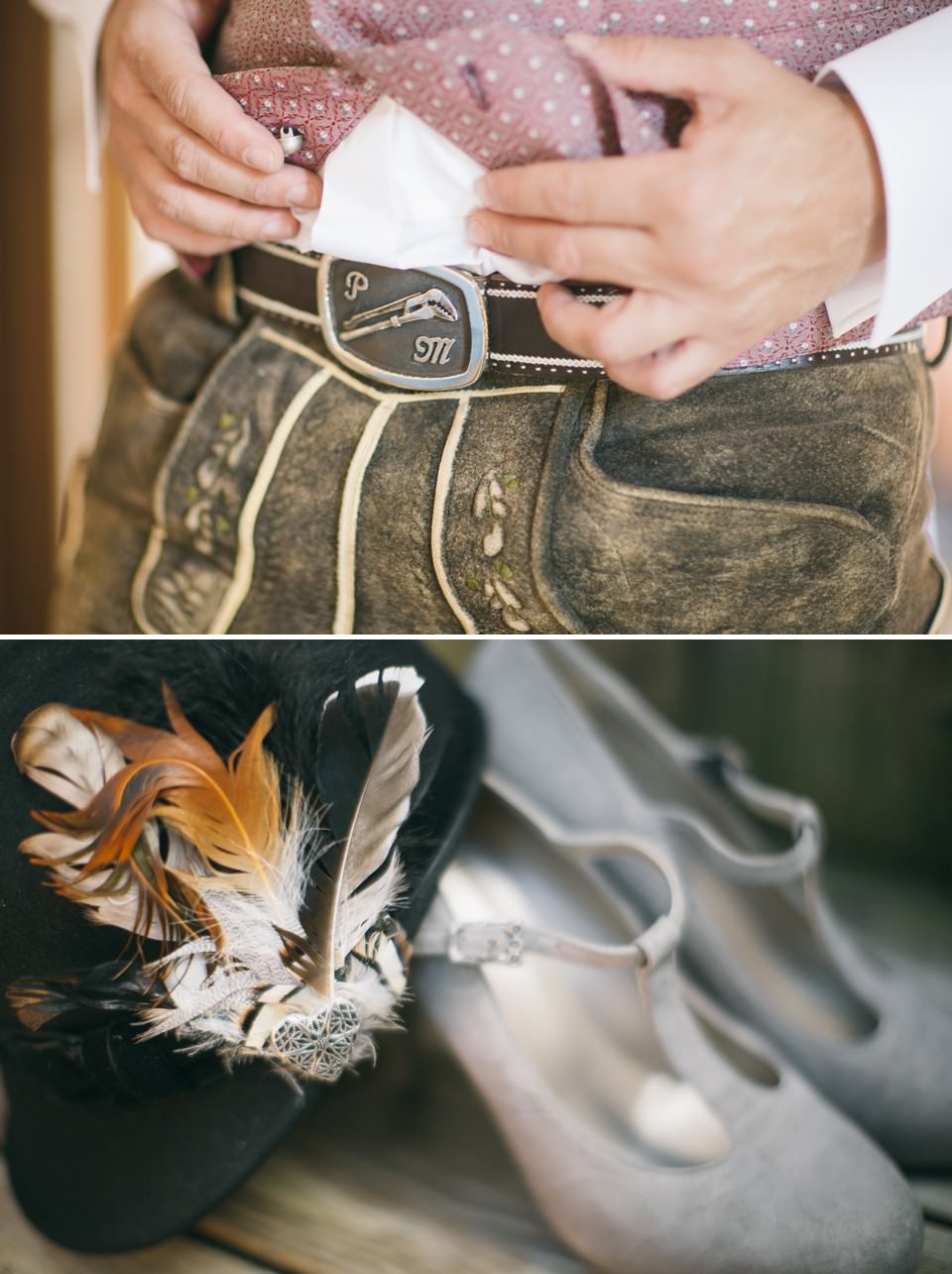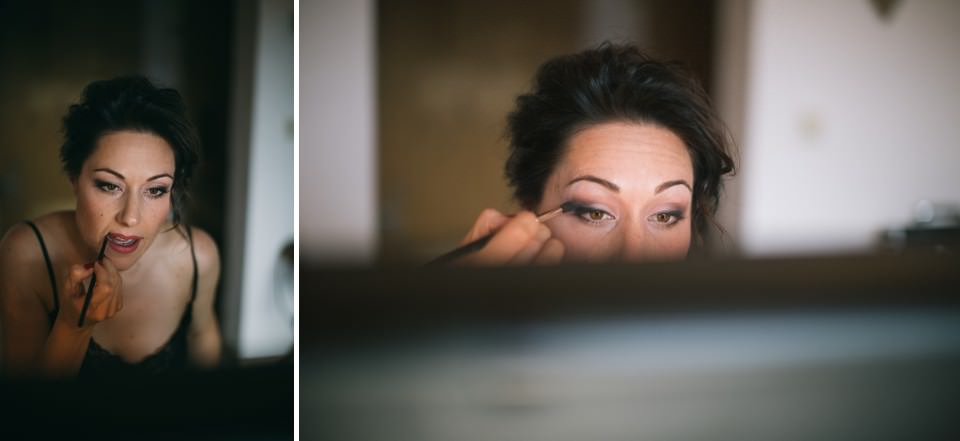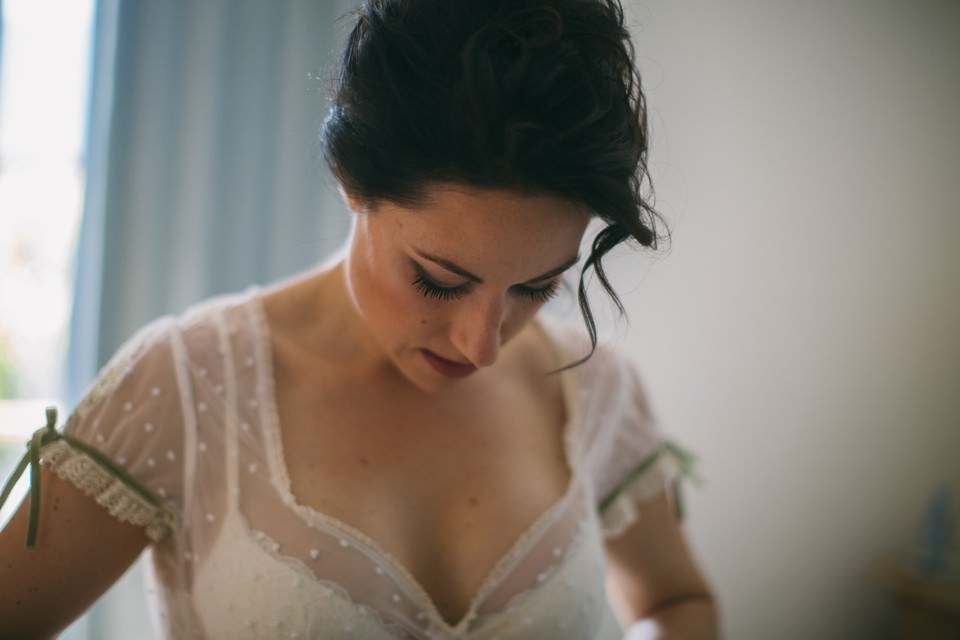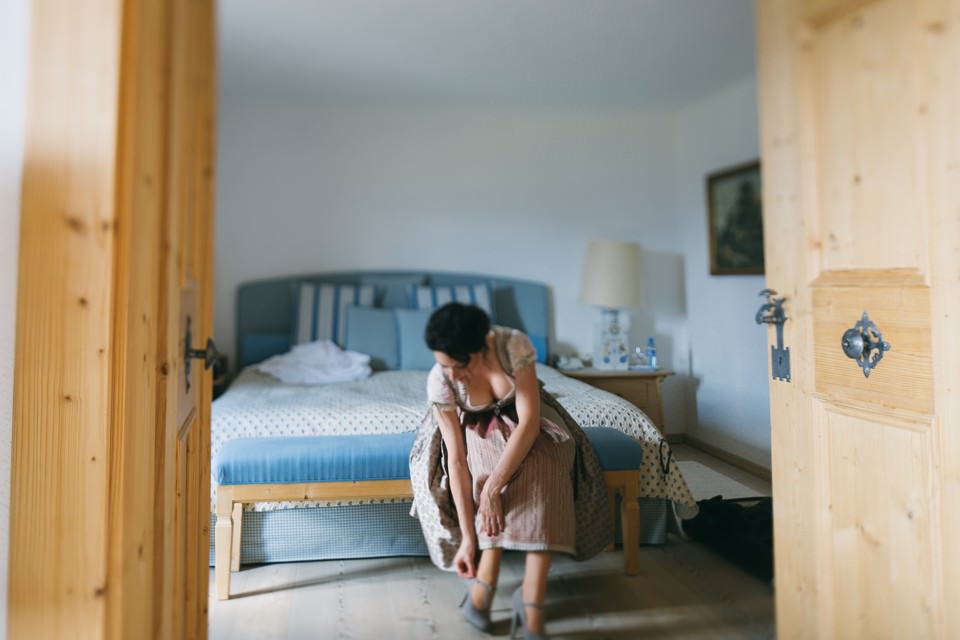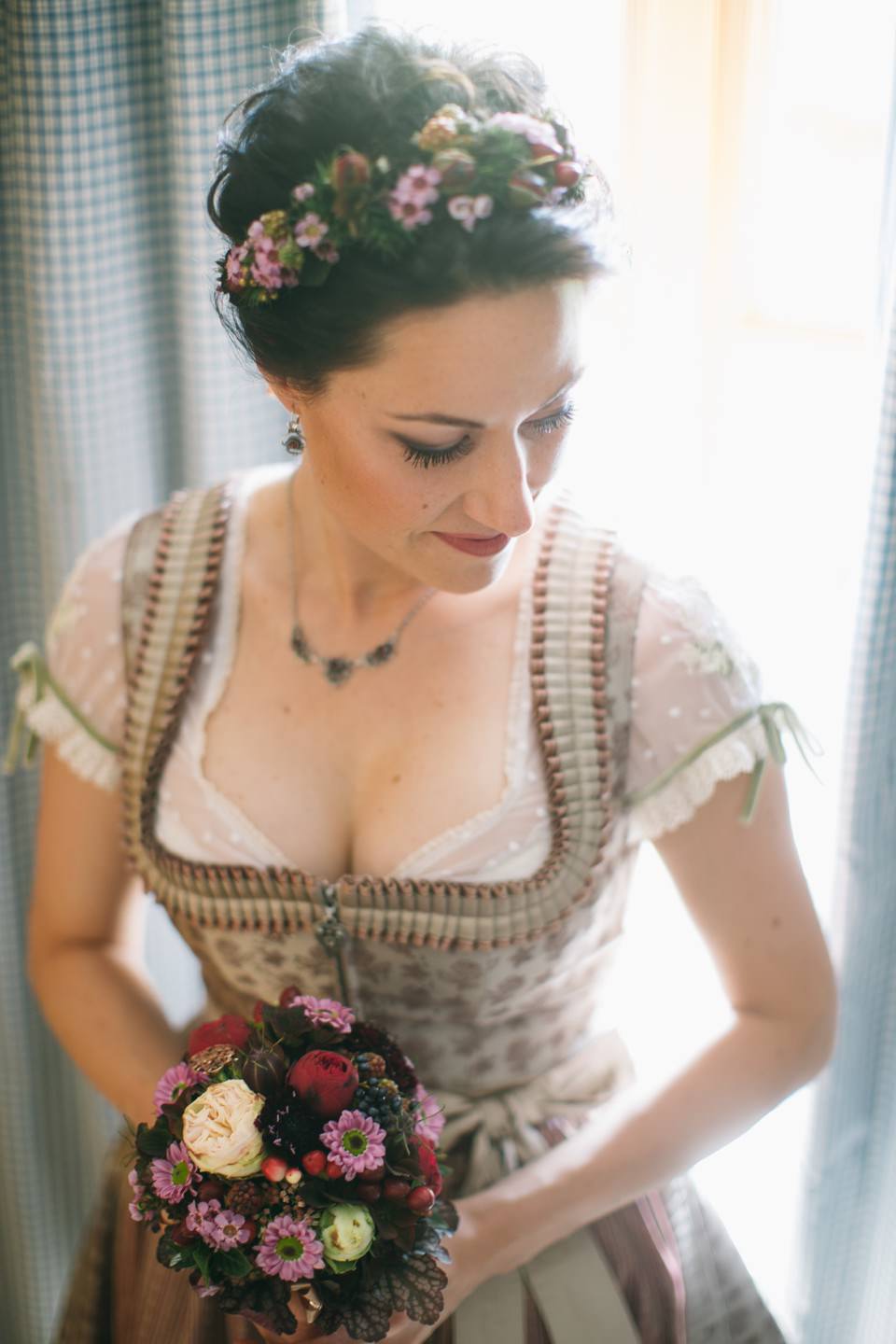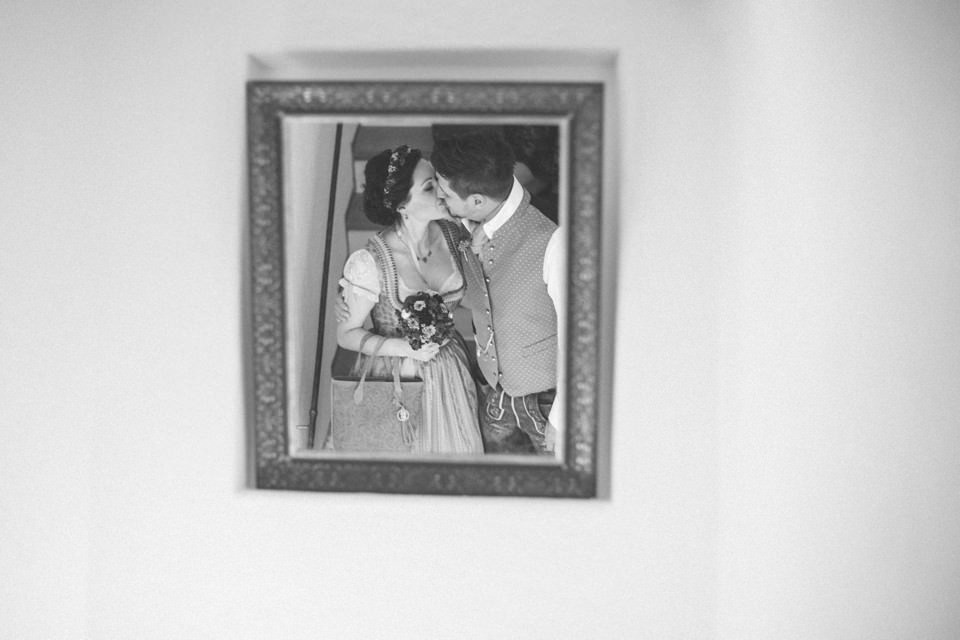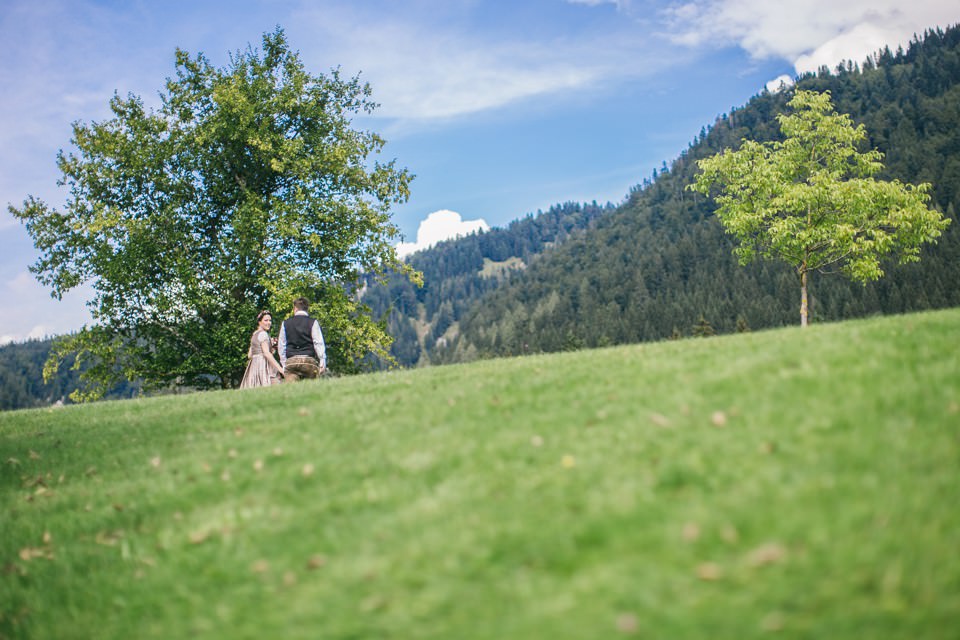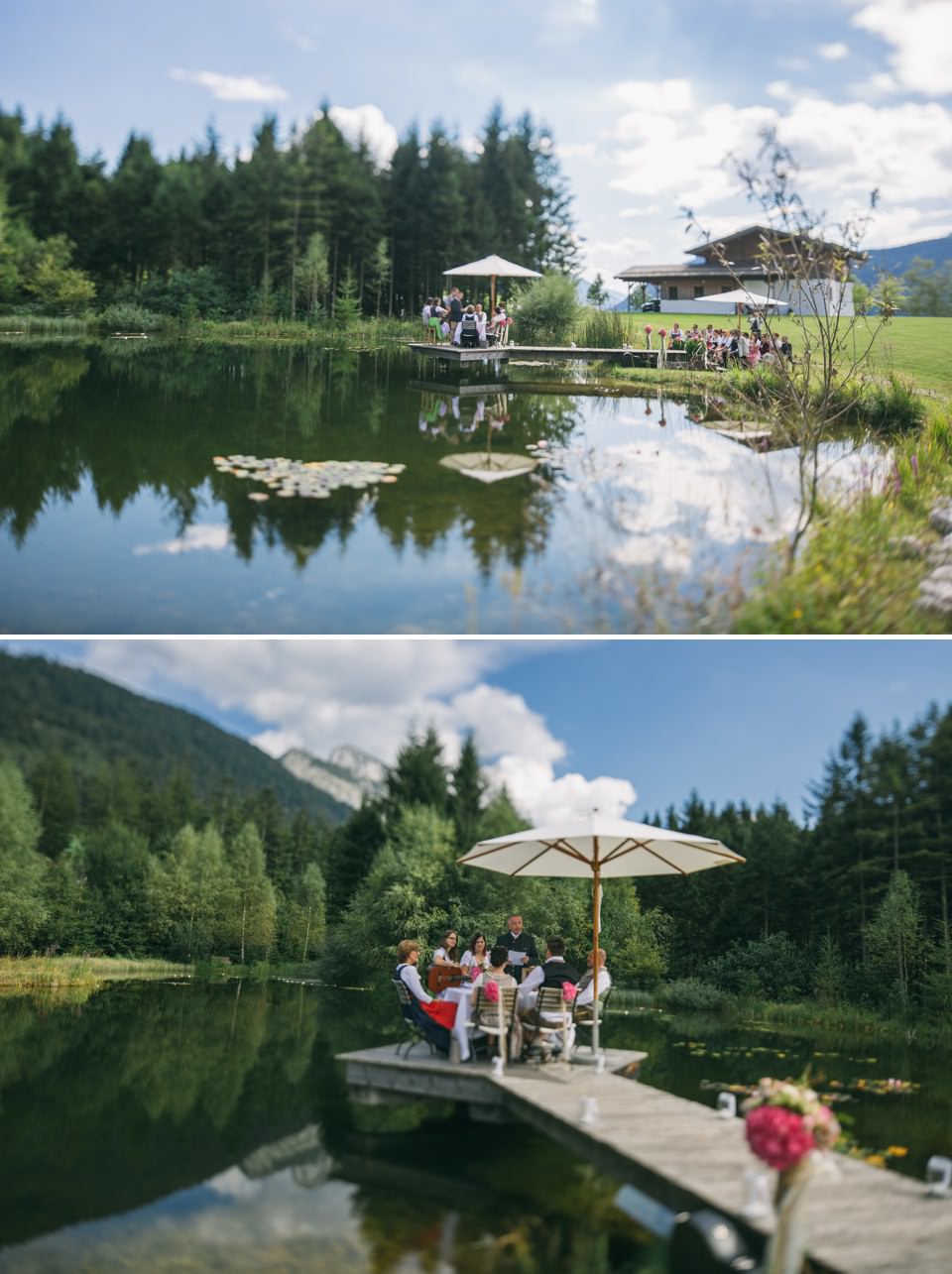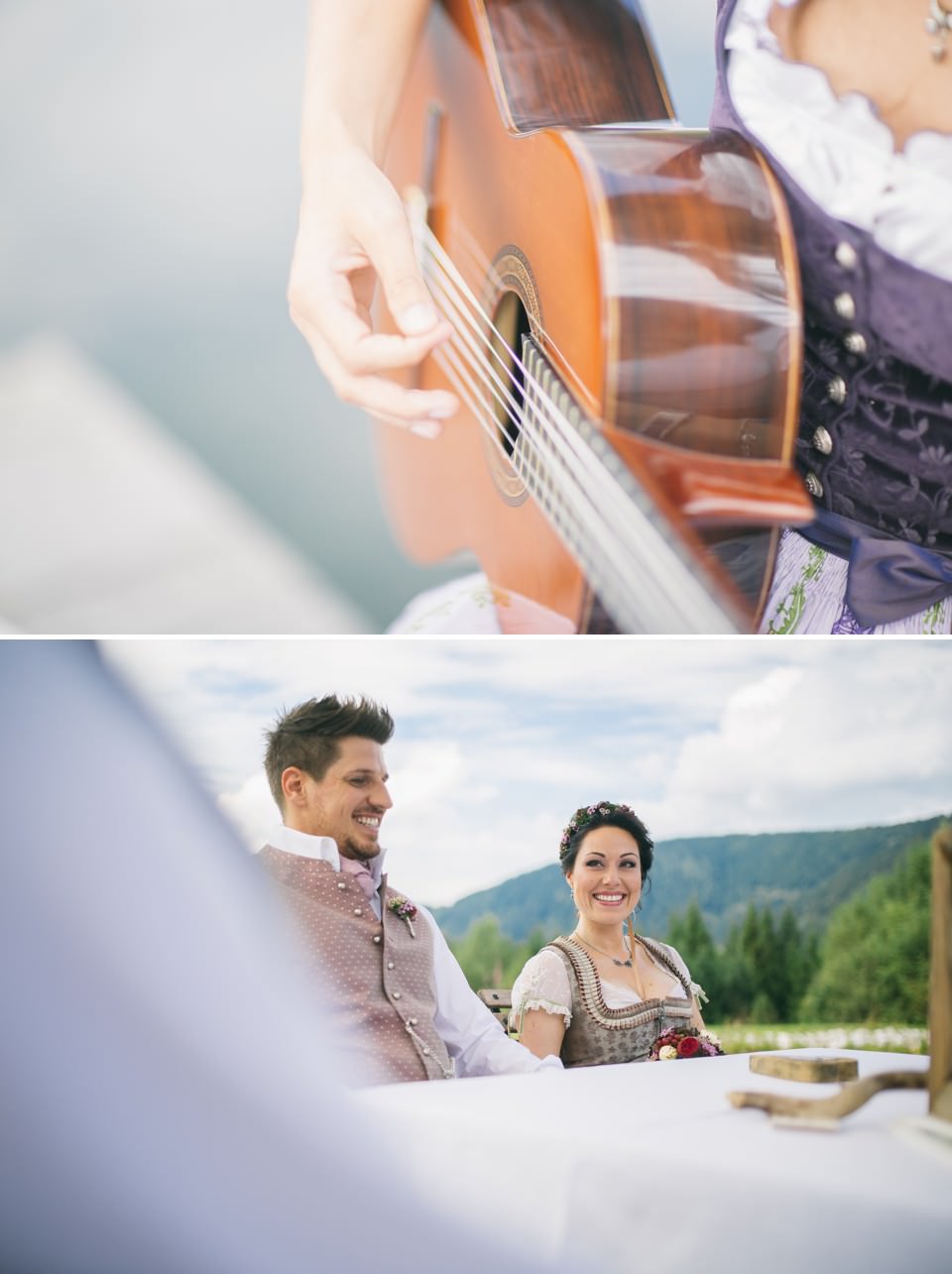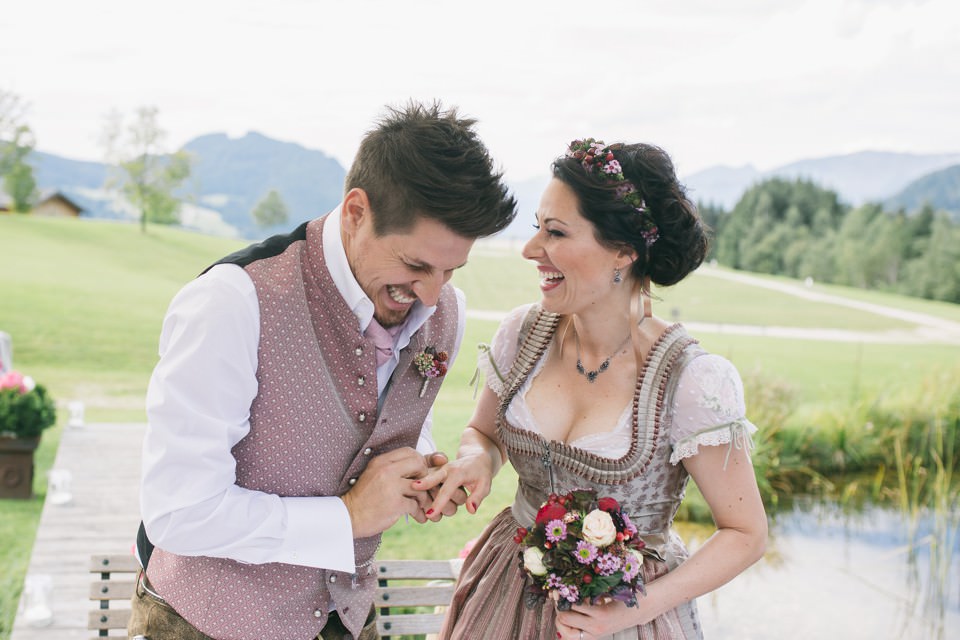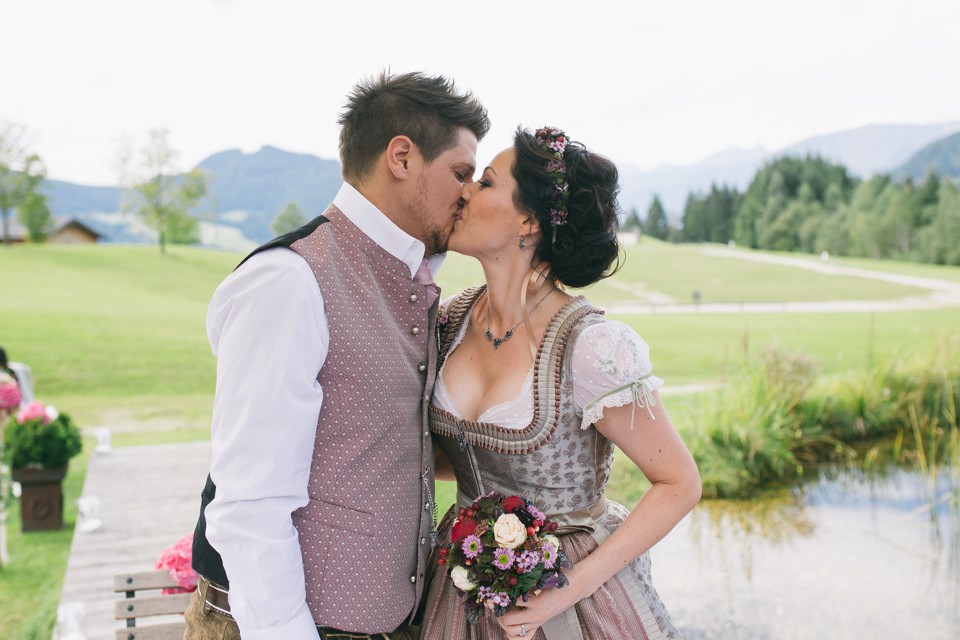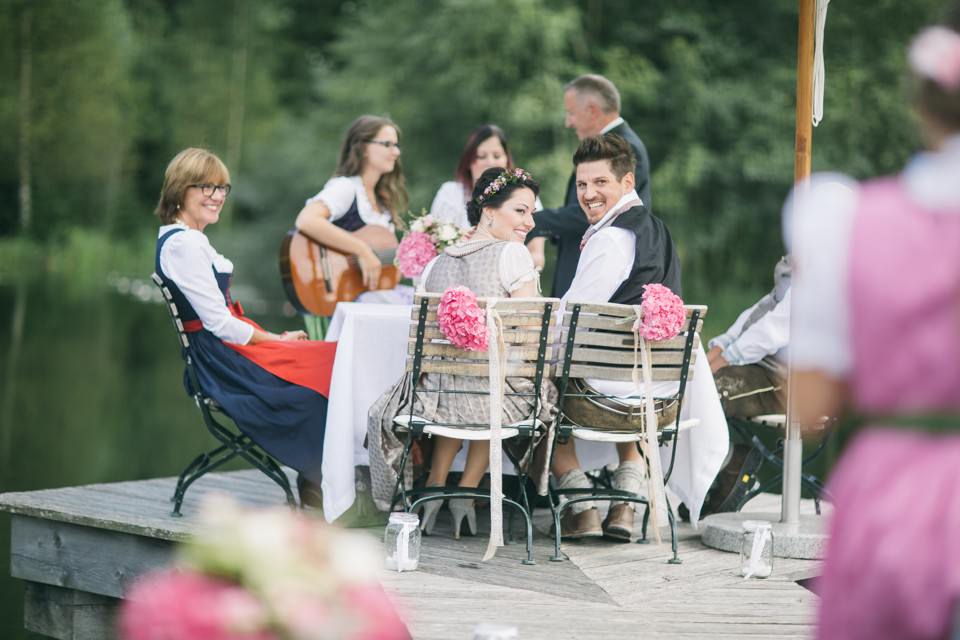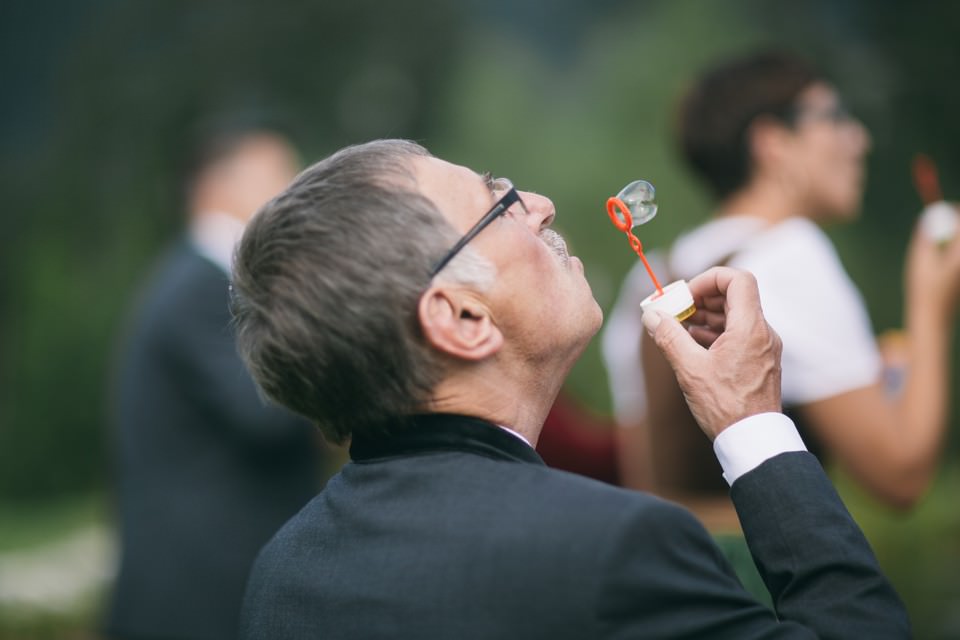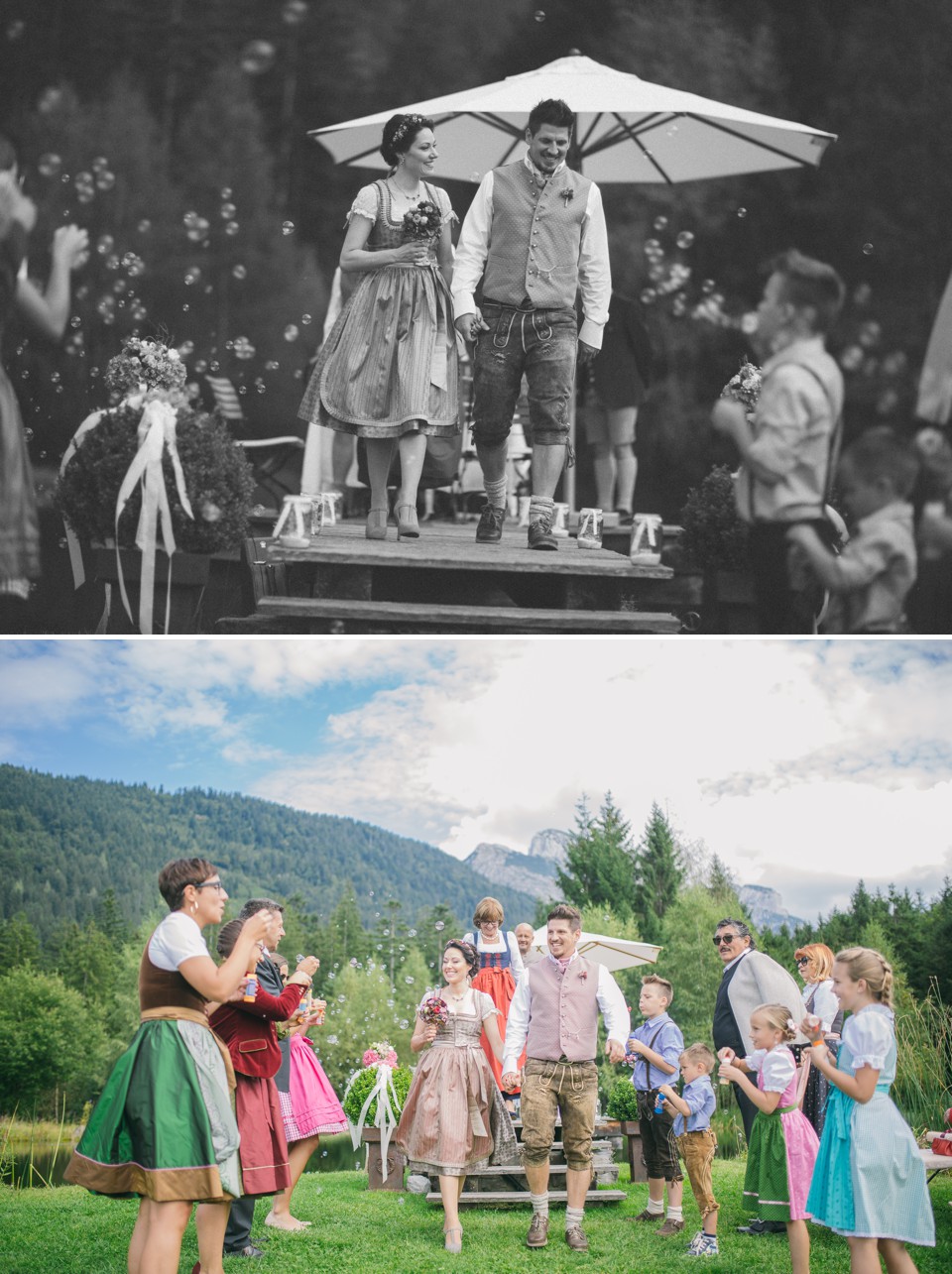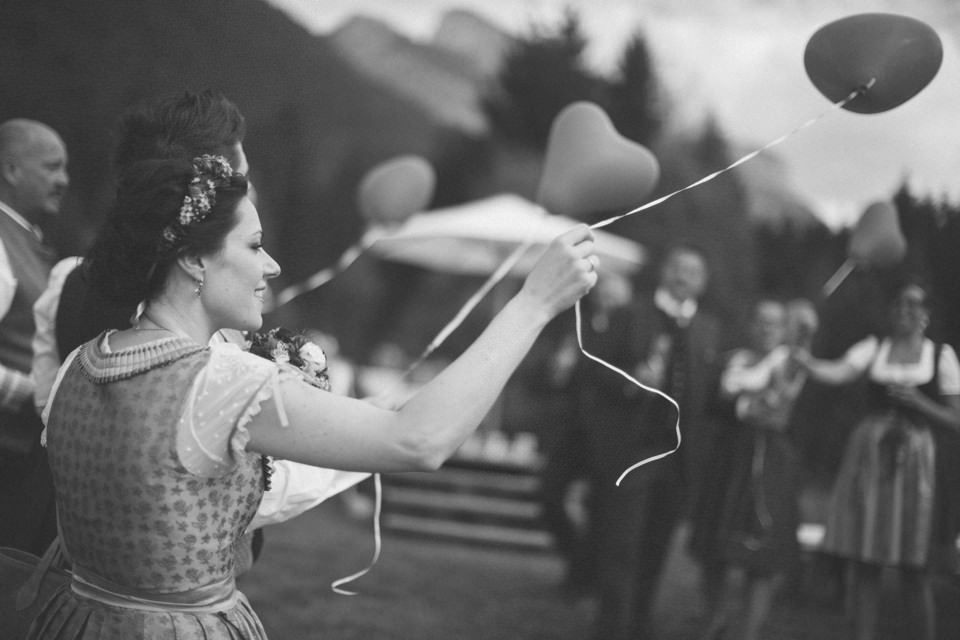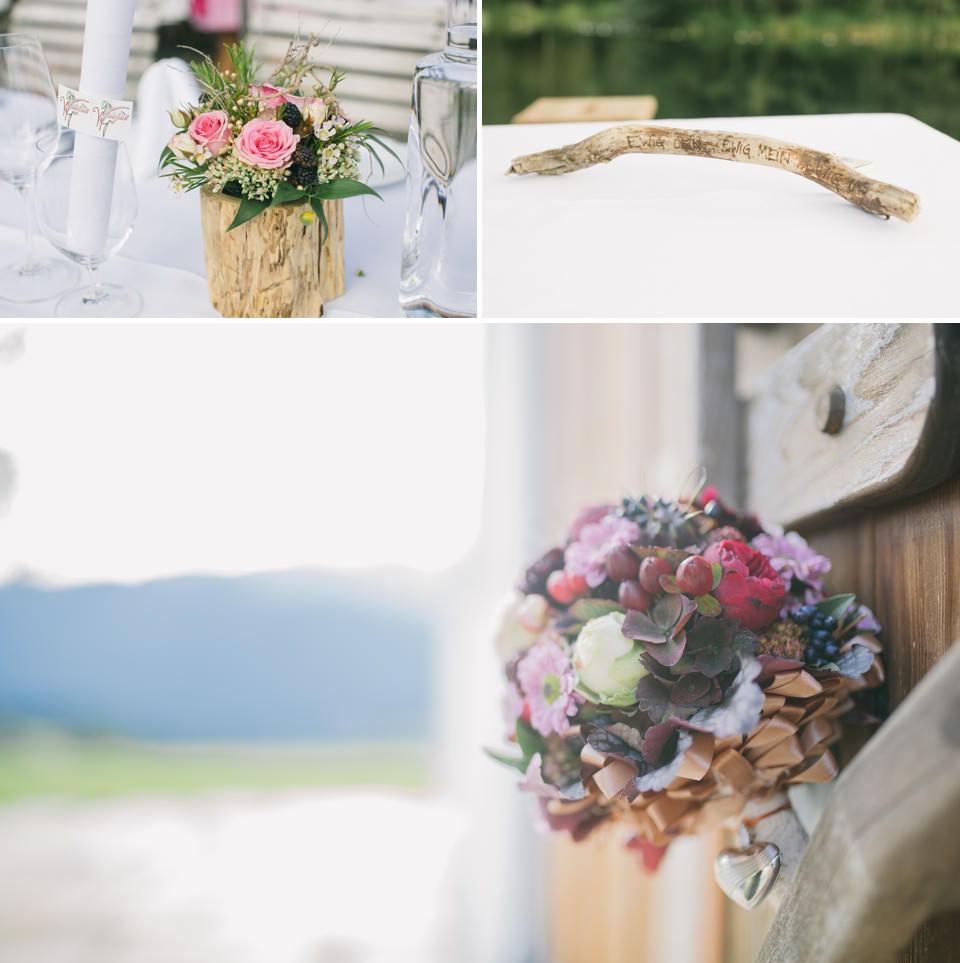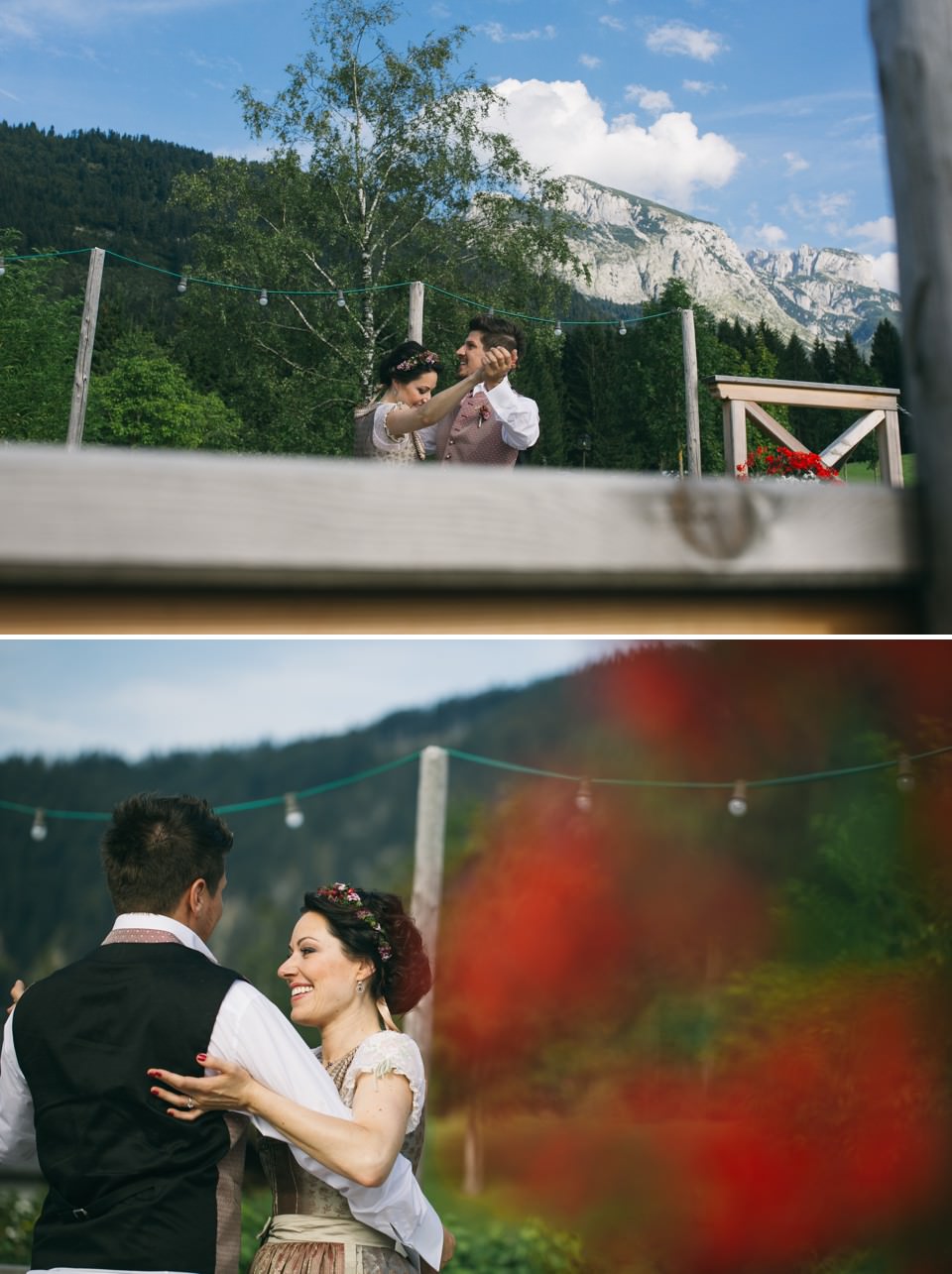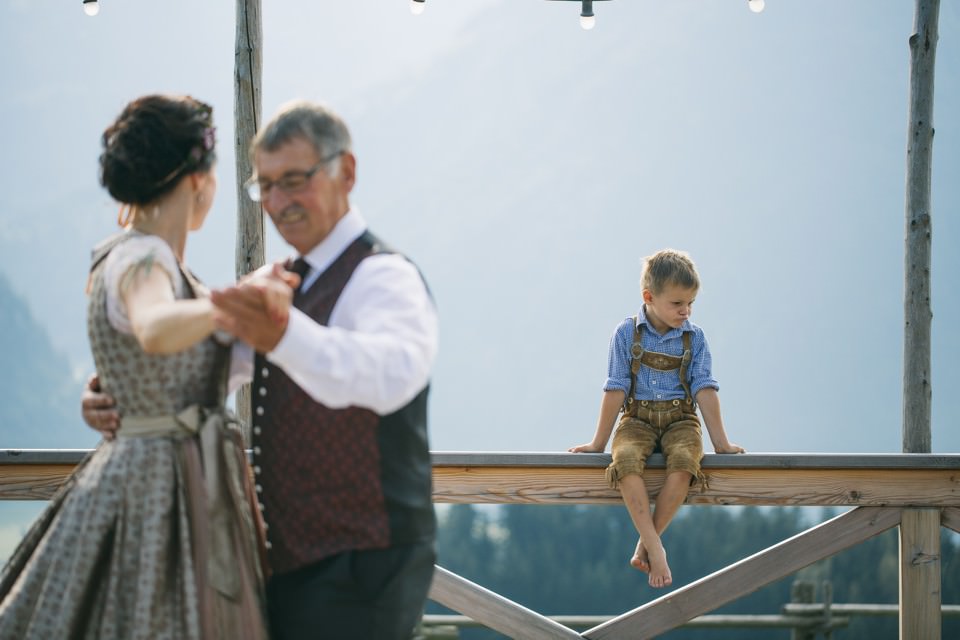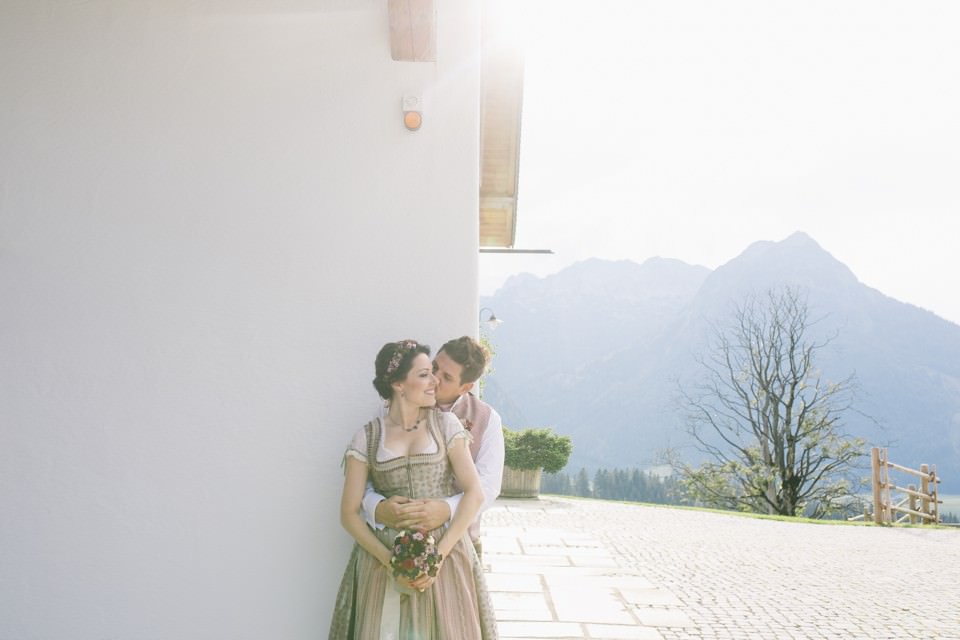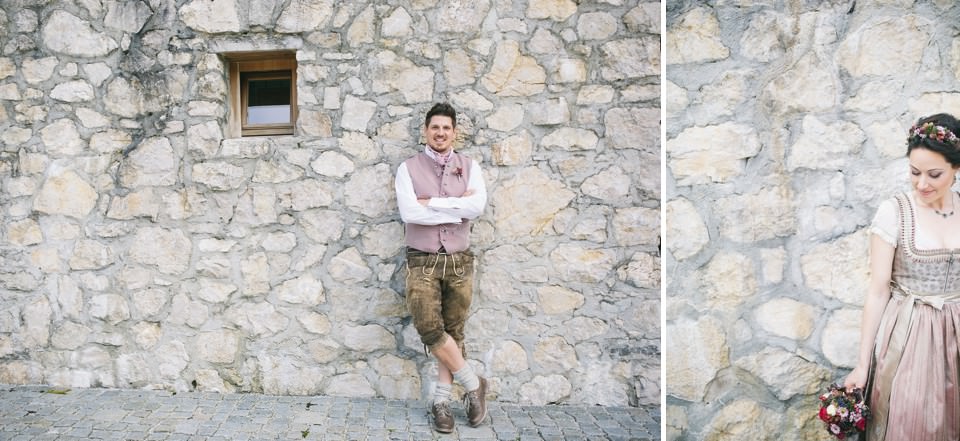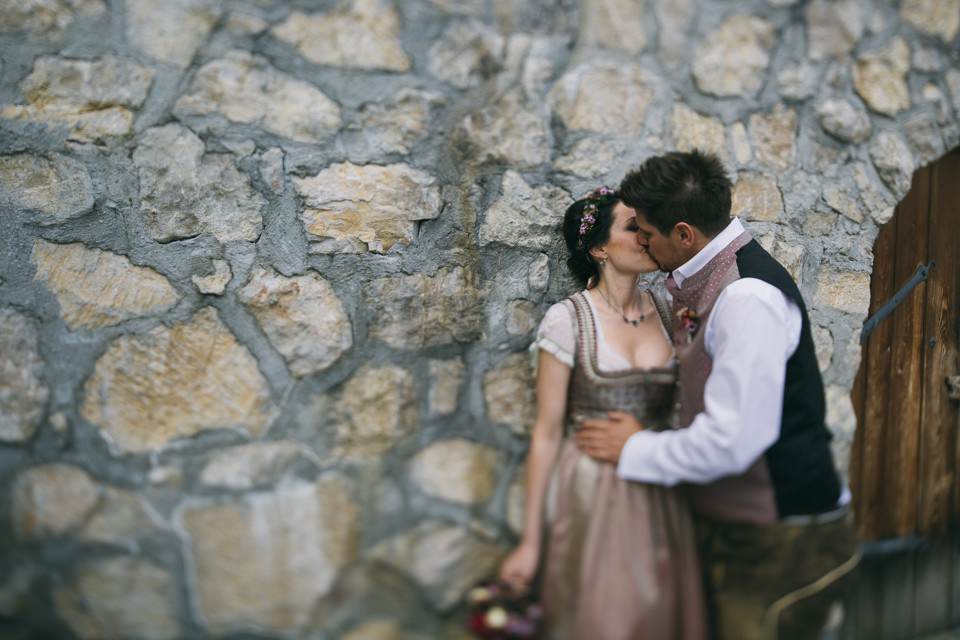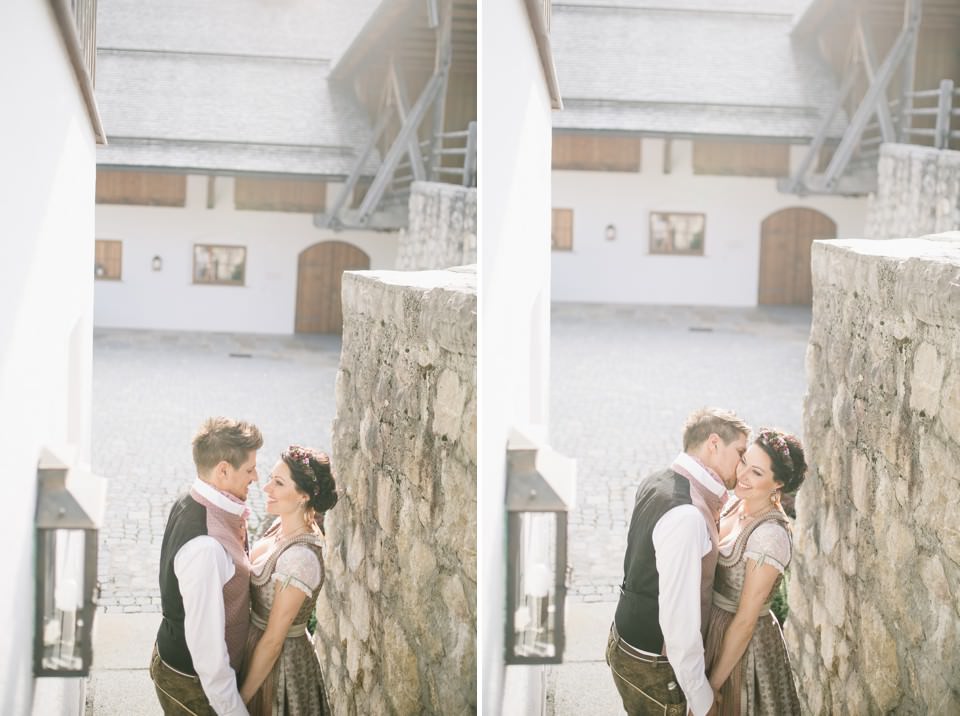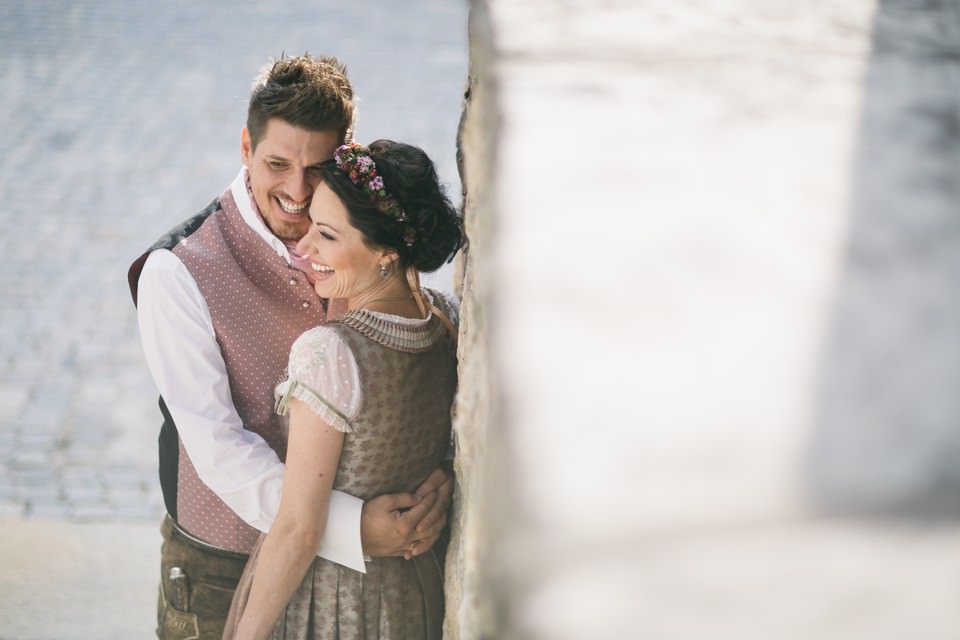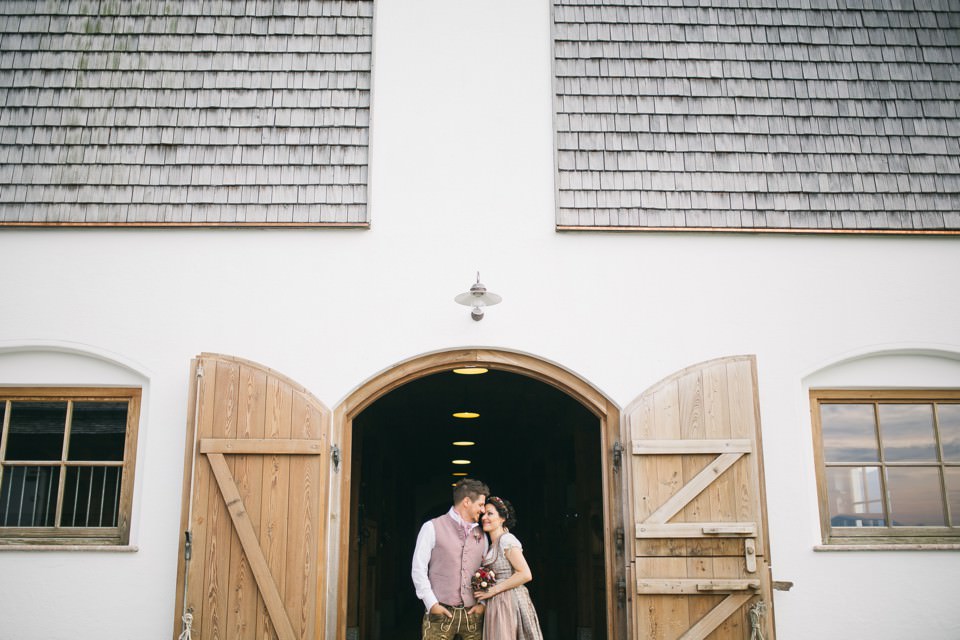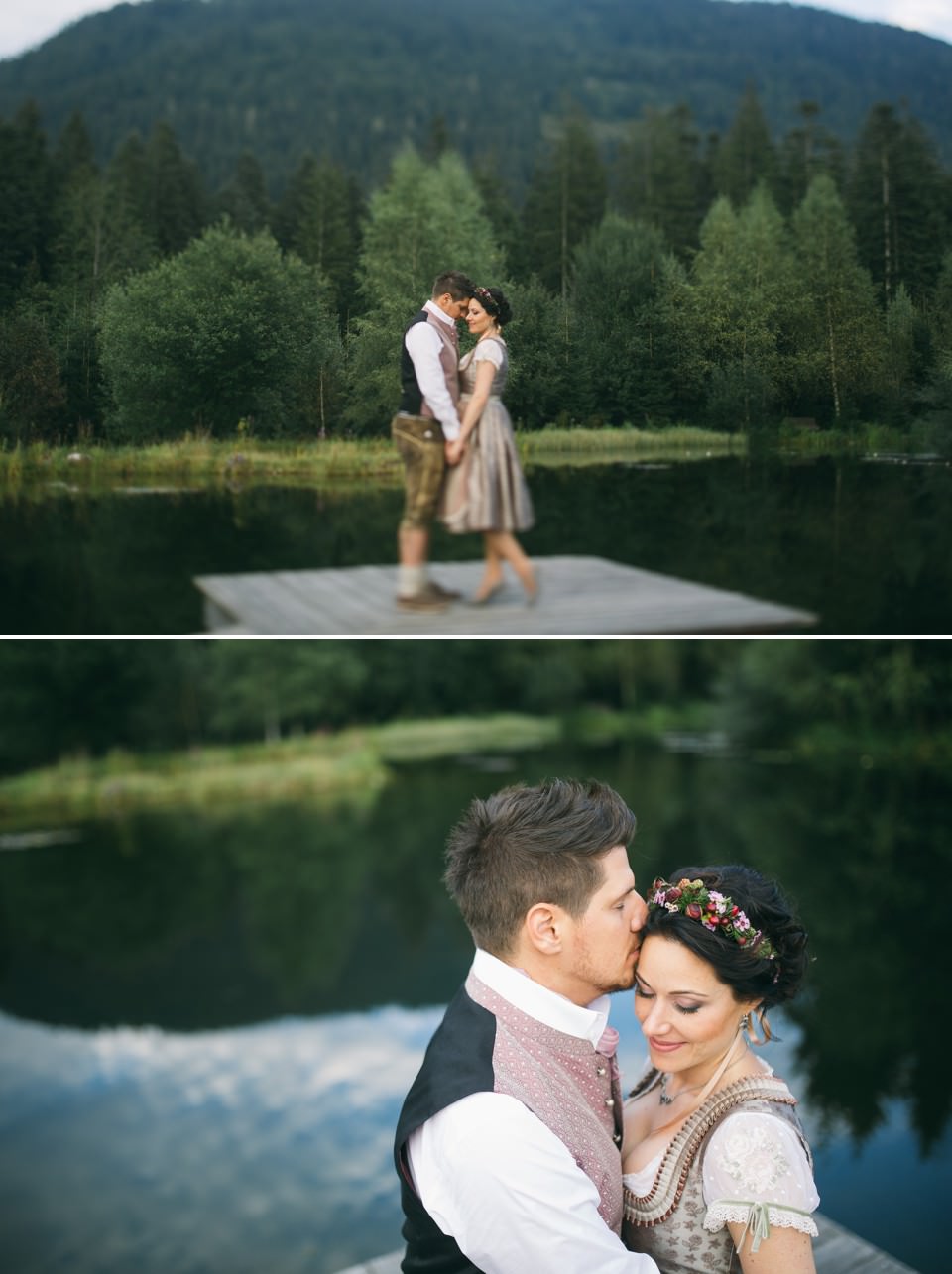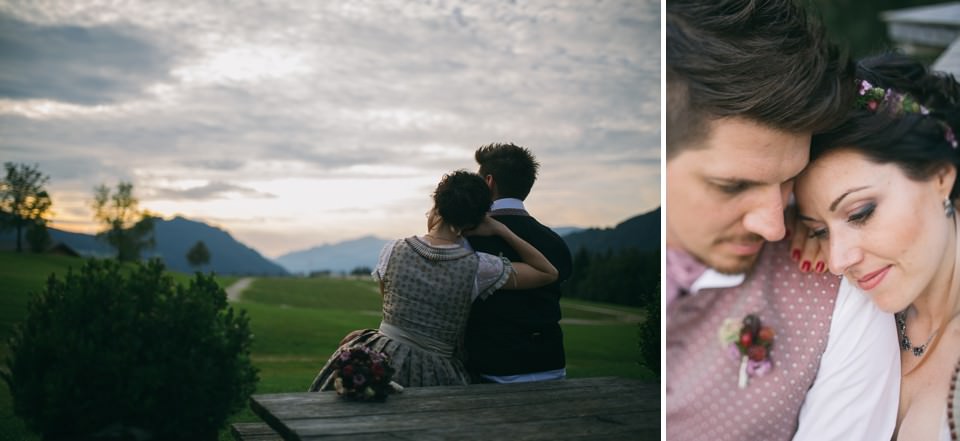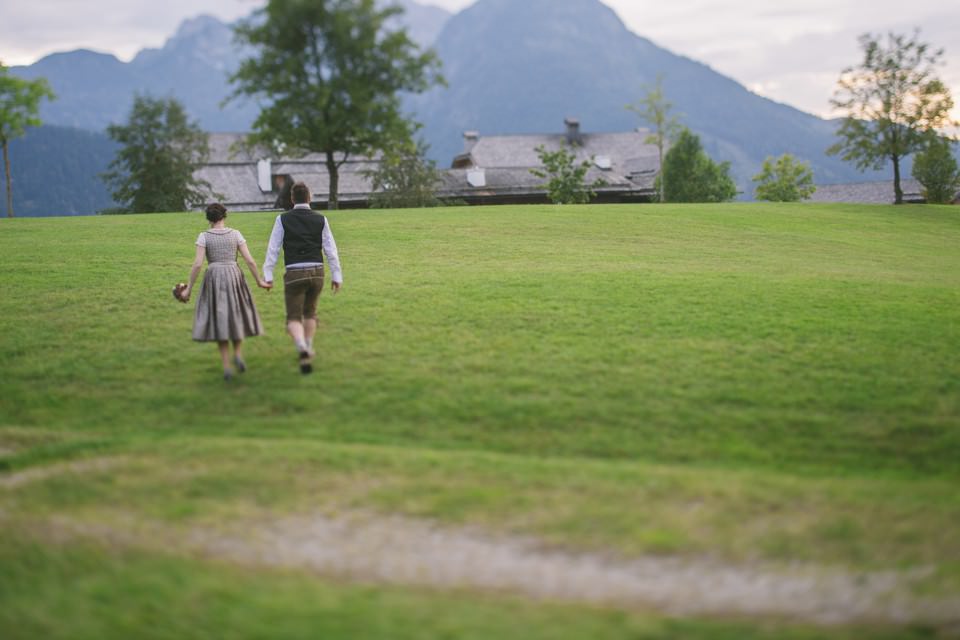 Wedding photographer Winterstellgut: Forma photography
Hair and make-up: Salon Silvia
Bridal bouquet: Augenweide
Location: Winterstellgut in Annaberg im Lammertal